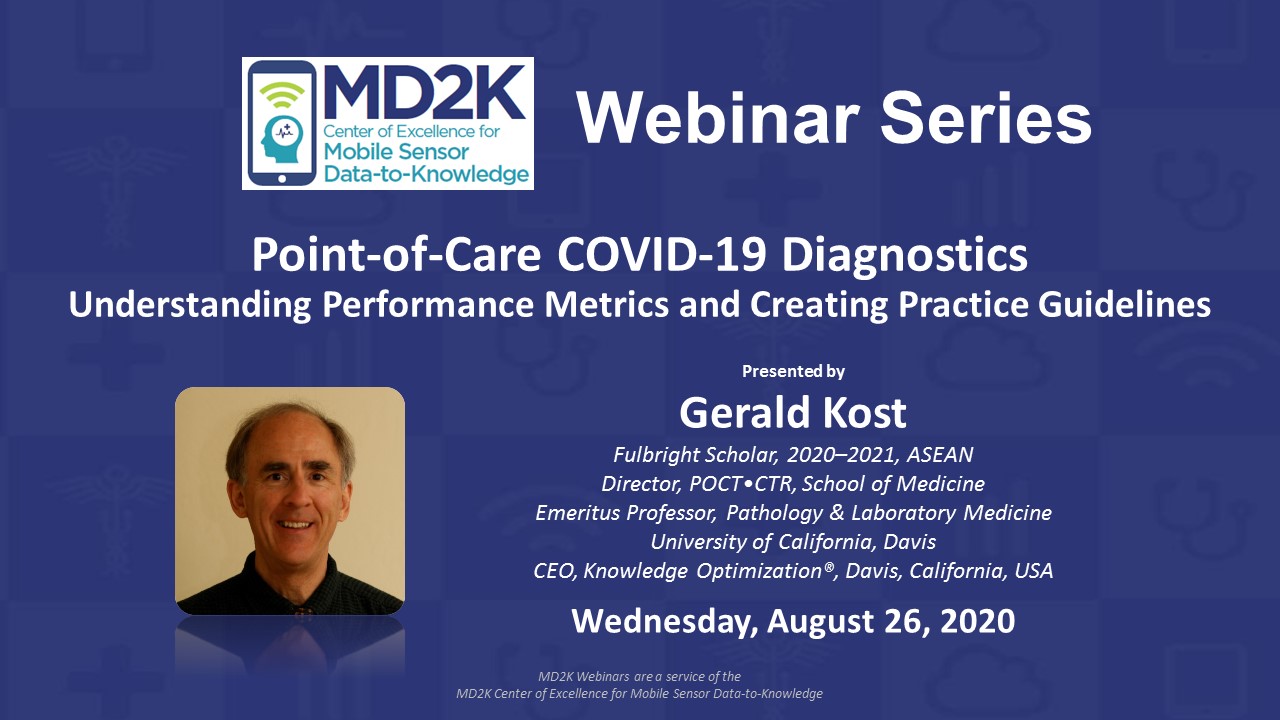 Title: Point-of-Care COVID-19 Diagnostics: Understanding Performance Metrics and Creating Practice Guidelines
Presenter: Dr. Gerald Kost
Read more ...
UofM Receives $5.9 Million NIH Grant for a National Center in AI-based mHealth Research
mDOT: Transforming health and wellness via temporally precise mHealth interventions

National Institutes of Health (NIH) has awarded a new national biomedical technology resource center (BTRC), called the mHealth Center for Discovery, Optimization & Translation of Temporally-Precise Interventions (mDOT). mDOT will be headquartered at the MD2K Center of Excellence at the University of Memphis.
Read more ...