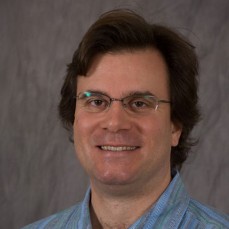 MD2K investigator Jim Rehg (Georgia Tech) is a co-organizer of the Dagstuhl Seminar on Eyewear Computing – Augmenting the Human with Head-mounted Wearable Assistants, held Jan. 24-29 at the Schloss Dagstuhl - Leibniz Center for Informatics.
Rehg's co-hosts were Andreas Bulling (MPI für Informatik), Ozan Cakmakci (Google), and Kai Kunze (Keio University). Dagstuhl Seminars are designed to bring together leading scientists to explore cutting-edge informatics topics. Seminar proposals receive a competitive review and attendance is by invitation only.
The goal of the meeting was to explore how smart eyewear can fundamentally change the way we interact with each other as well as computing systems on our body and in the world around us. Smart eyewear, such as head-mounted displays, head-worn eye trackers, or egocentric vision devices has recently emerged as promising platform for a range of different research fields as well as commercial applications.
The seminar participants discussed recent advances in eyewear computing and the challenges of emerging technology. They also focused on three core aspects of smart eyewear: sensing and feedback, data analysis and applications. The invited researchers were from a wide range of disciplines, including mobile and ubiquitous computing, mobile eye tracking, computer vision, human-computer interaction, optics, human vision and perception, privacy and security, usability and systems research.
Rehg is deputy director of the MD2K Center and leads the center's Data Science Research Core. He is also a Professor in the School of Interactive Computing at the Georgia Institute of Technology, where he is co-Director of the Computational Perception Lab (CPL) and Director of the Center for Behavioral Imaging.