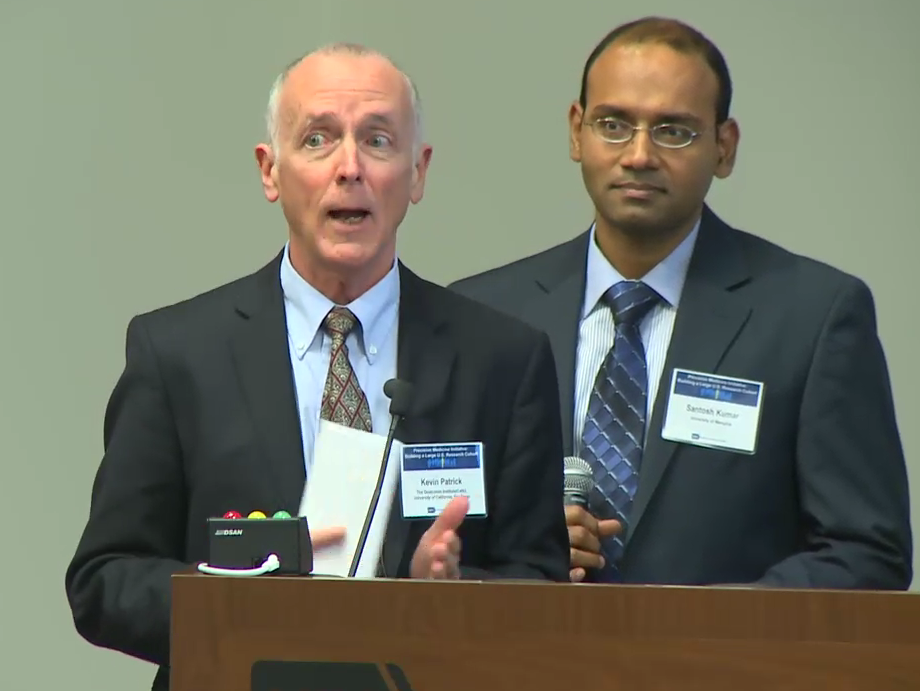 Learn more about the MD2K Center's work on Thursday (2/12/2015) by tuning into the National Institutes of Health (NIH) Distinguished Speaker Series. MD2K Director Dr. Santosh Kumar will be the speaker.
His talk will be 3:30-4:30 p.m. ET and can be accessed via videocast here.
In addition, Kumar and MD2K investigator Dr. Kevin Patrick are participating today and Thursday in the NIH Workshop on Building a Precision Medicine Research Cohort. They will be presenting as part of a session on mHealth Technologies scheduled for 8:40-9:10 a.m. ET.
Patrick also presented today on Data Collection and Mobile Technologies during a session where workshop planning teams presented their reports. Kumar participated in the Q&A session following Patrick's report.
A live videocast of all of Thursday's sessions can be found here.
Access a live videocast of all of today's workshop sessions here. View the workshop agenda here.